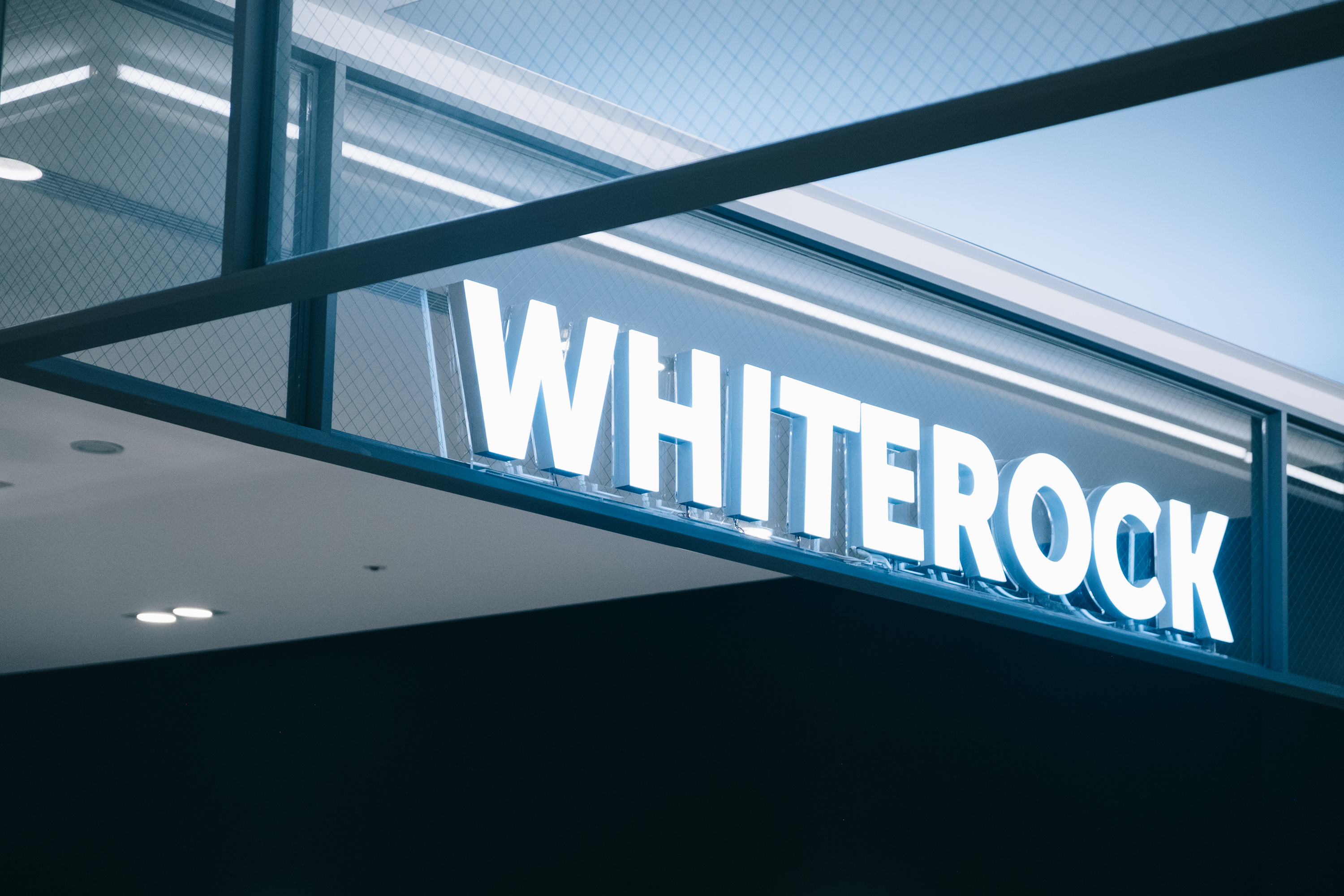 -
ABOUT WHITE ROCK : 「 EXECUTION OF LIFESTYLE | 全能履型」
創立自2008年,專注城市移動與街頭漫遊於各種舒適穿著的配戴手段,將機能風格與藝術品味相乘出不斷進化的各式未來美型,店內販售組成納入更多豐富的元素,以 WISDOM®、IONISM 的城市機能為主導,在感受對應不同城市行旅的地形與天候變化所帶來的的貼適製作之餘,還能更加表現出時下流行趨勢的剪裁技法與造型風範,形色的材質應用讓各種「輕量防水、擋風透氣、保暖親膚」途徑輕鬆貼近生活。

為了突顯更全方位選品總合呈現,在追求絕佳平衡感與玩心趣味性同時,也邀集包括台灣新銳設計 4Dimension、Professor.E、SEALSON 等次世代;來自美國的 MYSTERY RANCH、日本的 Gramicci 、韓國的 Helinox ⋯⋯ 等,結合不同以往的時裝藝術品味與街頭本格玩心,規劃延伸各式質感與實用兼具的選物,以及考量各種背負裝載的收納包款與隨身物件,將生活品味重新凝鍊出不受時間考驗的定番經典,成就 WHITE ROCK 全新品牌精神 —「 EXECUTION OF LIFESTYLE | 全能履型」,為不同類型的消費喜好提供完整的風格系列,並持續開發引進當代獨具識別個性的使用體驗。

Established in 2008, WHITEROCK focuses on the wearables and accessories suitable for transportation in urban streets. The curated items of the store imagine the styles of the future, fulfilling functional and aesthetic purposes all at once. The elements of the upcoming selection in the store further showcase diversity. The urban streetwear of WISDOM® and IONISM strengthens the functional aspect, accommodating to the diverse landscape and weather conditions in the cities. WISDOM® and IONISM use materials that are light-weight, water-repellent, permeable, and skin-friendly. Other than presenting trendy cuts and styles, they also want to ensure that their clothes function in real-life.

WHITEROCK introduces diversity into the items selected, which balance between functionality and playfulness, as well as the brands they choose. The selection incorporates emerging designers from Taiwan - 4Dimension, Professor.E, and SEALSON - and international brands, such as MYSTERY RANCH from the United States, Gramicci from Japan, and Helinox from Korea. WHITEROCK seeks to incorporate sophistication of fashion and playfulness of street culture, while curating a variety of accessories of both quality and utility, in the selection. It exemplifies the timelessness of WHITEROCK's new concept - EXECUTION OF LIFESTYLE. While showcasing a universe that appeals to various customer segments, WHITEROCK continues to introduce products that are iconic to the contemporary customer experience.

-
ABOUT O_COFFEE:「SO BLACK , SO BEAUTIFUL | 極黑極美」

由 IONISM 所主導企劃的咖啡品牌,將黑色設計的純粹簡練延伸到甘醇品味上,針對現代都會族群的飲用消費習慣,萃取出深沉獨特的味蕾感受,咖啡豆嚴選自台灣 mojo coffee,手沖精品豆則是日本東京的 Leaves 與挪威奧斯陸的 Fuglen,以黑咖啡的原生基調搭配各種如黑糖、黑巧克力的風味共享,充分發揮自然無添加的食材魅力,同時也另外開發出多樣便利日常生活的周邊製作物,營造一體俐落的成熟優雅氛圍,首度攜手 WHITE ROCK 合作進駐空間,提供一處愜意品嚐芬芳的都市綠洲,將推出各式現代設計或是餐飲文化的單位合作,以不設限企劃角度帶來更多專屬於 O_COFFEE 的啡常黑色美學—「 SO BLACK , SO BEAUTIFUL | 極黑極美 」。



---
- 台北信義A13門市
ADD _ 台北市信義區松仁路58號6F
TIME _ SUN - THU | 11:00-21:30
FRI - SAT | 11:00-22:00
TEL _ 886 +2 2511-0321
- 台中大遠百門市
ADD _ 台中市西屯區台灣大道三段251號3樓
TIME _ MON - FRI | 11:00-22:00
SAT - SUN | 10:30-22:00
TEL _ 886 +4 3702-6776




Copyright© Whitemount LTD. / White Rock Store all rights reserved.