TPO LAB+
WHITE ROCK 2019 S/S|LOOKBOOK
WHITE ROCK 2019 春夏季度的形象,再次以集合店內販售選物的混搭,從旅行的原則立場開發出全新造型風範,除了遵循以 TPO 原則(TIME / PLACE / OBJECT — 時間 / 地點 / 目的)的理性機能態度做出推薦應用穿著,更融入帶有玩心生活方式的模擬實驗情境,提出 WHITE ROCK 形象實驗室:TPO LAB+,設想各種如午後陣雨、輕型露營、音樂祭等場景,呈現不同單品組合成分所產生的綜效與樂趣,讓這個逐漸炎熱的季節氣候,也有貼適肌膚溫度的多彩裝扮造型作為指標。
⠀⠀⠀⠀⠀⠀⠀⠀⠀⠀⠀⠀
全新系列形象結合 wisdom、 Snowpeak、Fjällräven 等重點推薦的服飾和主打配件如 Mystery Ranch、Helinox 等經典大廠的包款和輕量化功能的桌椅產品,虛擬情境示意讓造型裝扮的實驗感突出後設風格,除了讓不同機能屬性的單品有最佳化的進階使用,更進一步演繹出突破實用框架的玩味穿著體驗。
-
The visuals of WHITE ROCK 2019 S/S are once again composed from a blend of products sold at boutiques. Pivoting off of the principles of travel, we've developed a brand new style. Our recommended styling abides by the practical and functional mindset driven by TPO principles (TIME/PLACE/OBJECT) but also fuses simulated scenarios featuring hedonistic lifestyles bringing forth WHITE ROCK's Image Lab: TPO LAB+. Imagine various scenarios such as the afternoon thunderstorm, light camping, music festivals, etc. The different items are combined to create synergy and fun. A multi-color outfit that fits comfortably upon the skin is offered as an indicator in this warming season.
⠀⠀⠀⠀⠀⠀⠀⠀⠀⠀⠀⠀
Apparel brands such as wisdom, Snowpeak, and Fjällräven along with Mystery Ranch (a classic bang brand) and Helinox (manufacturer of light-weight chairs and tables) come together in our latest collection. The simulated scenario display outlines the meta style within the experimental vibes of our outfits, not only optimizing the functional items for advance use but, furthermore, showcases how to break through the functional properties of the items to produce an outfit of intrigue.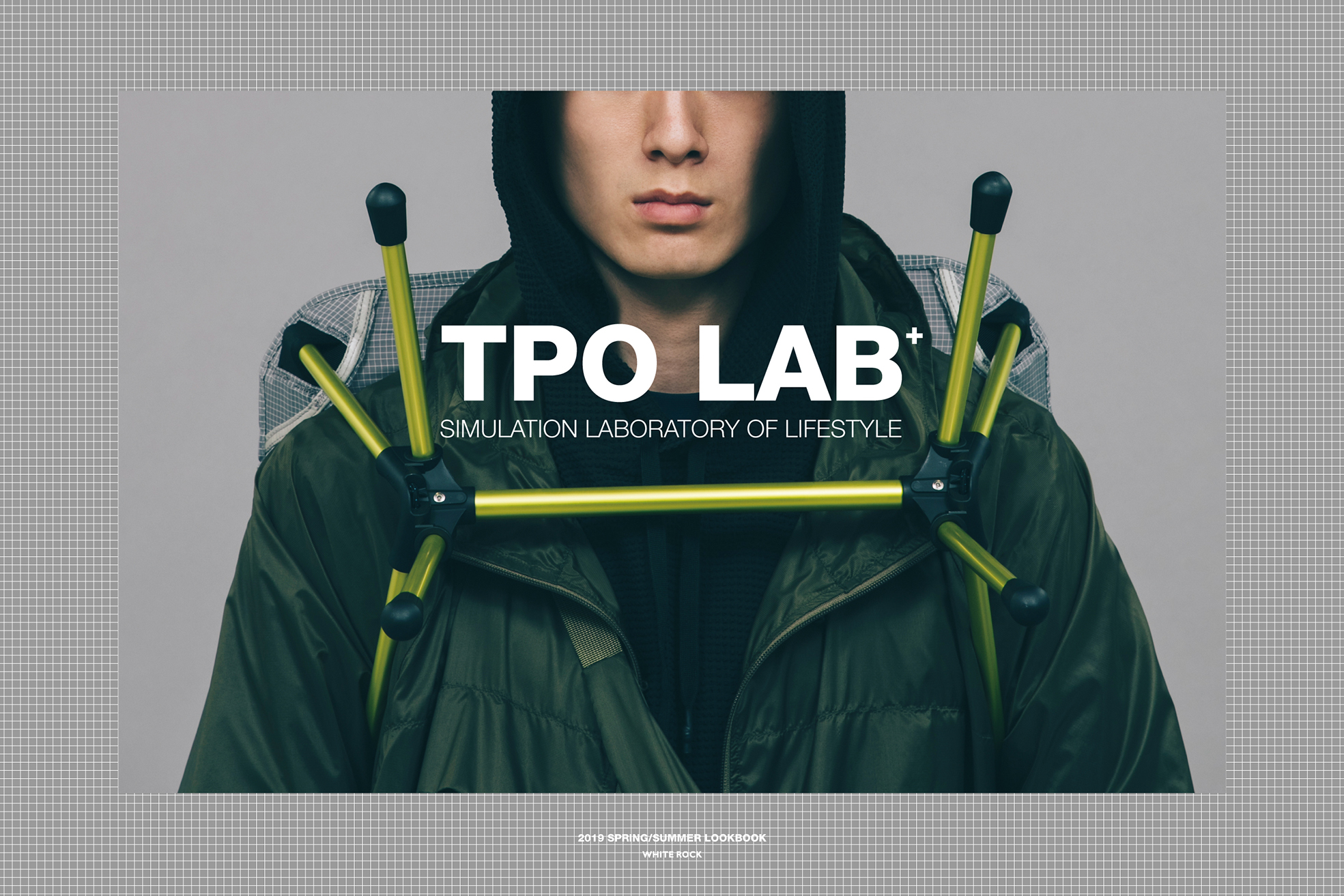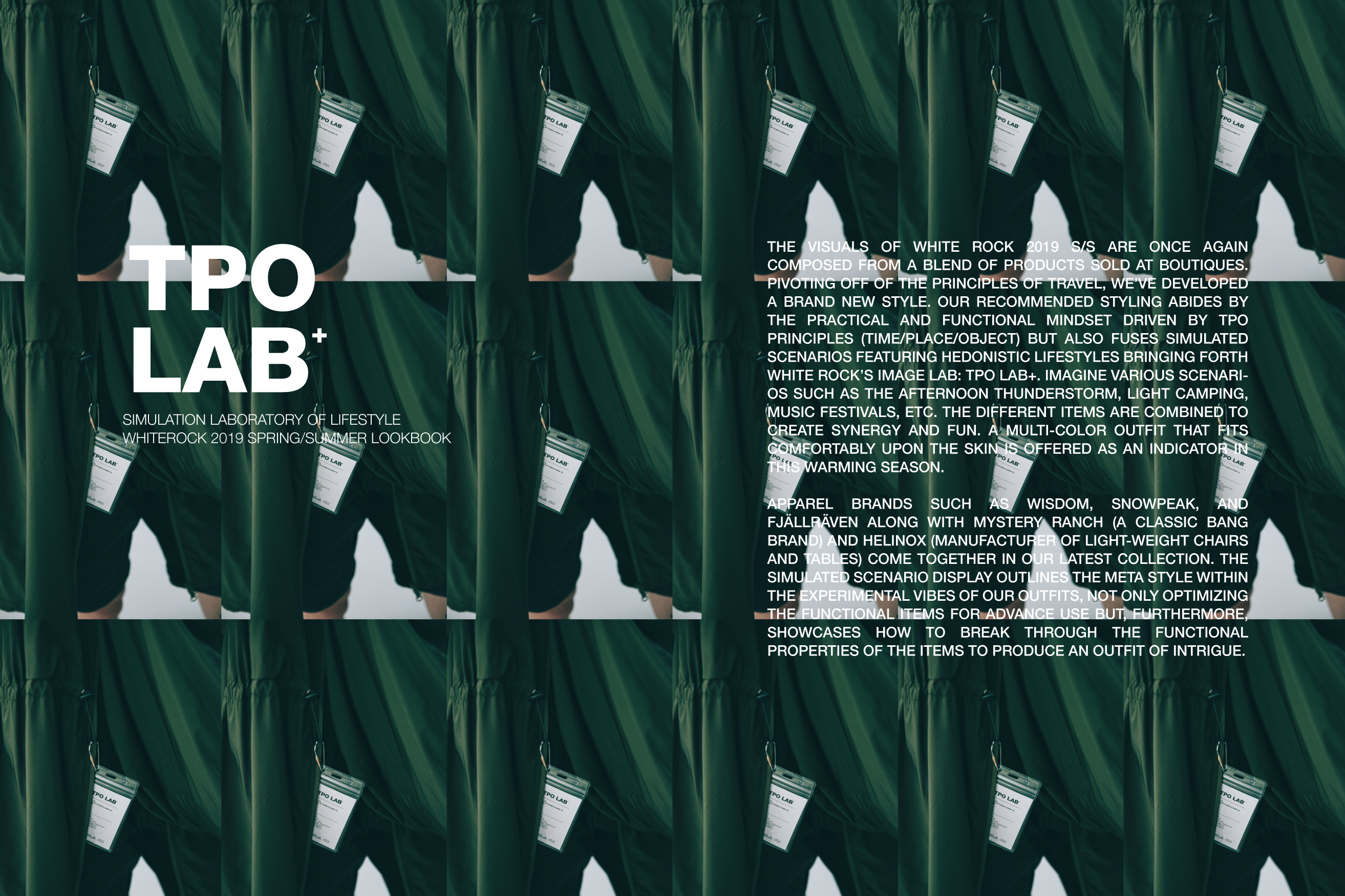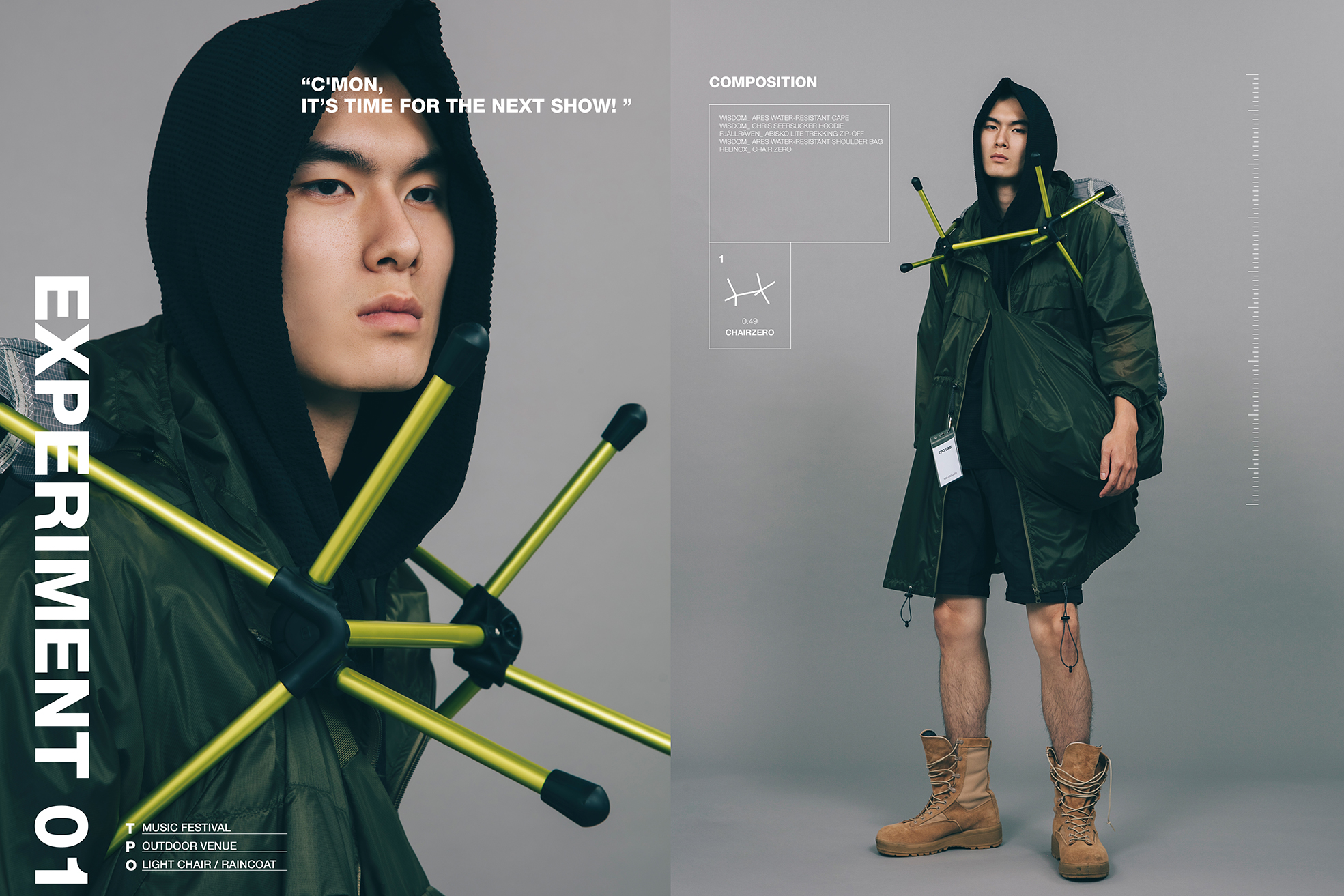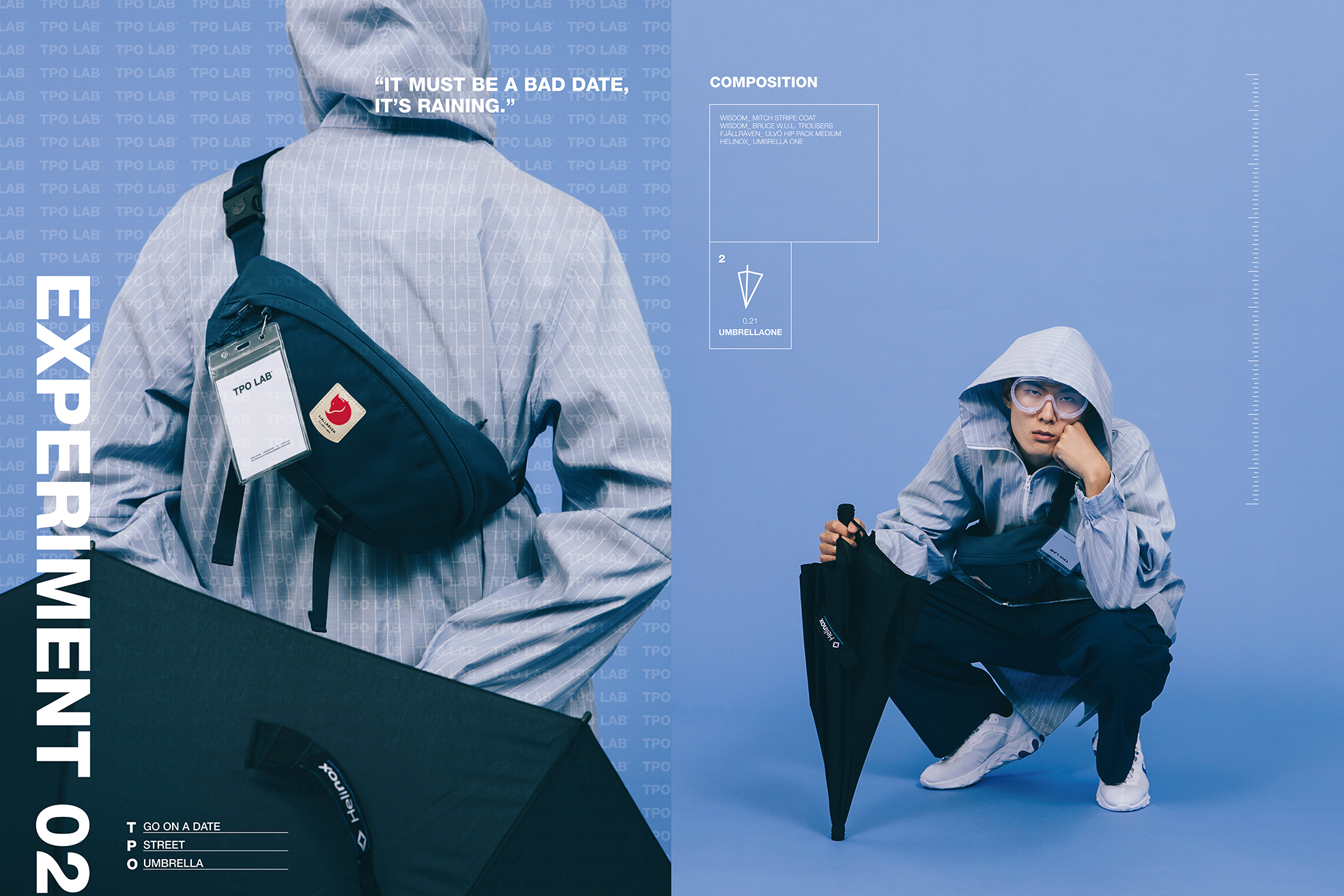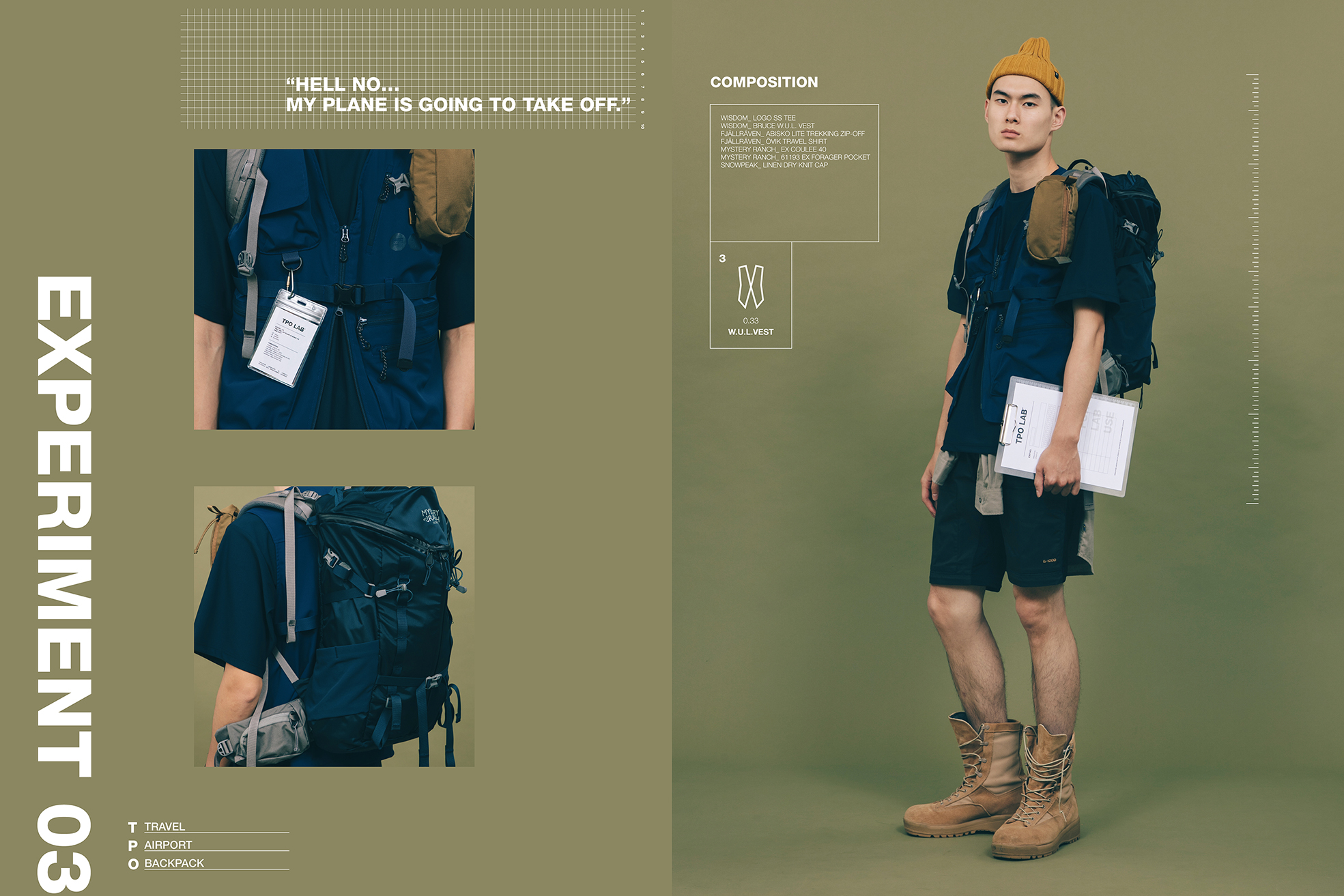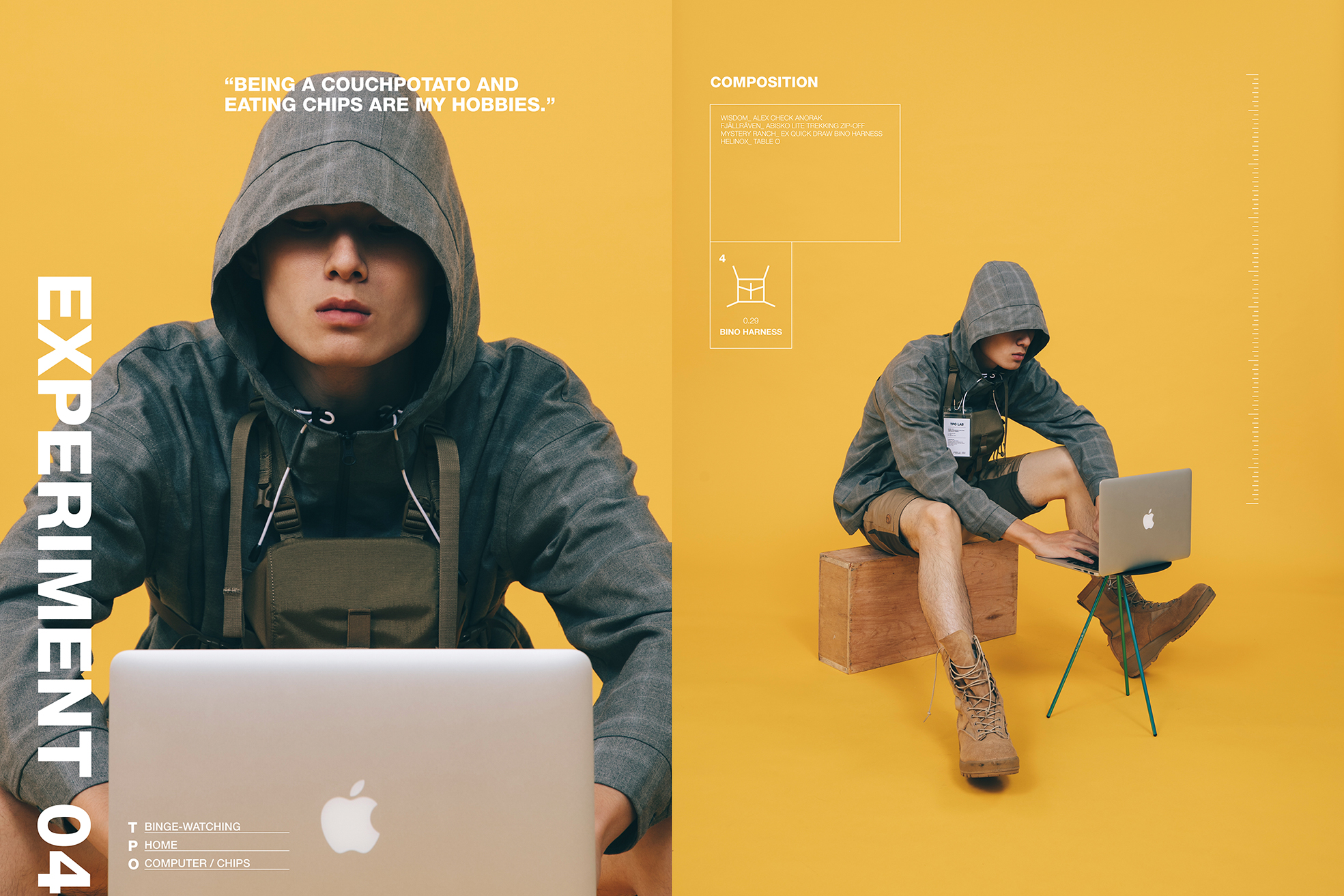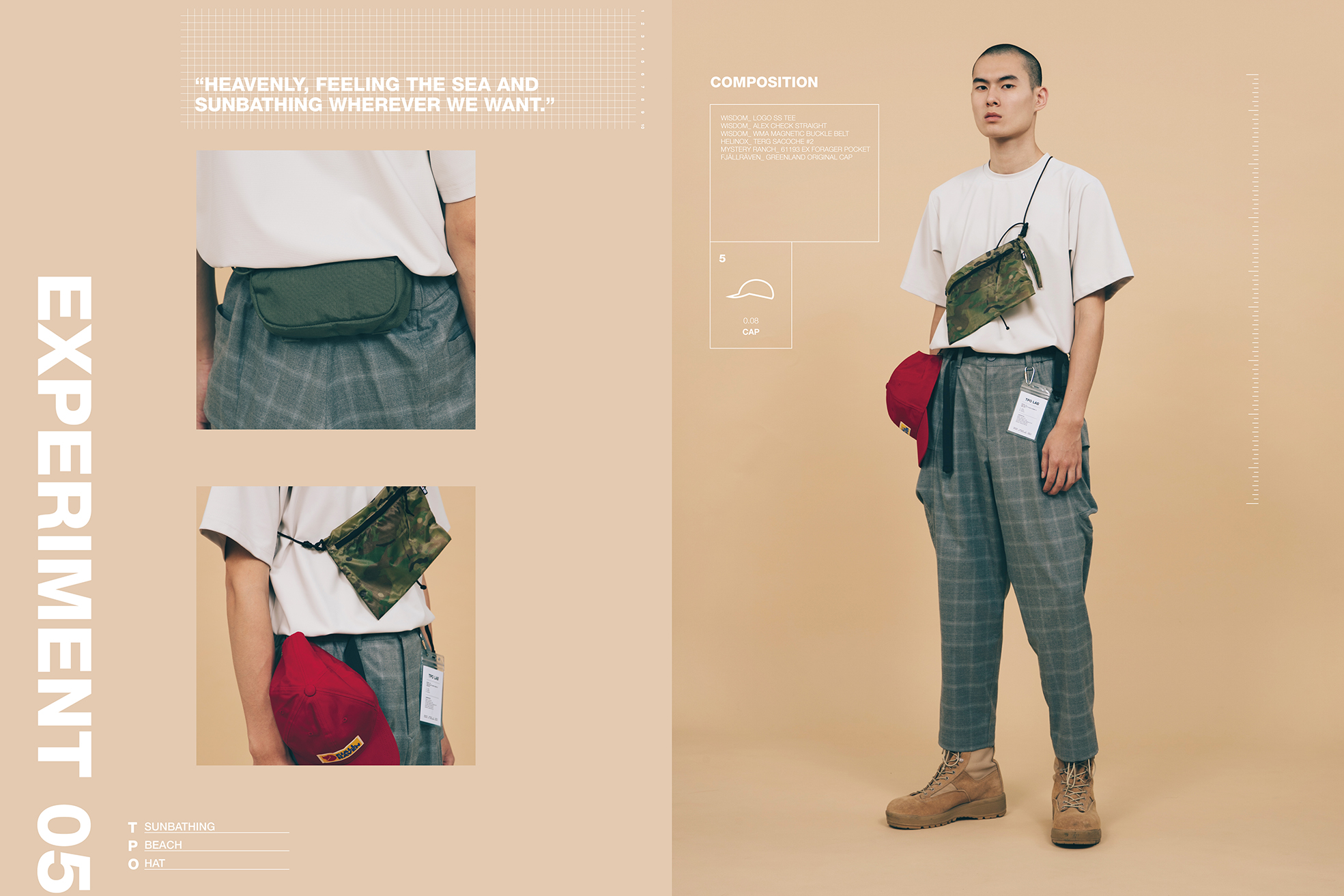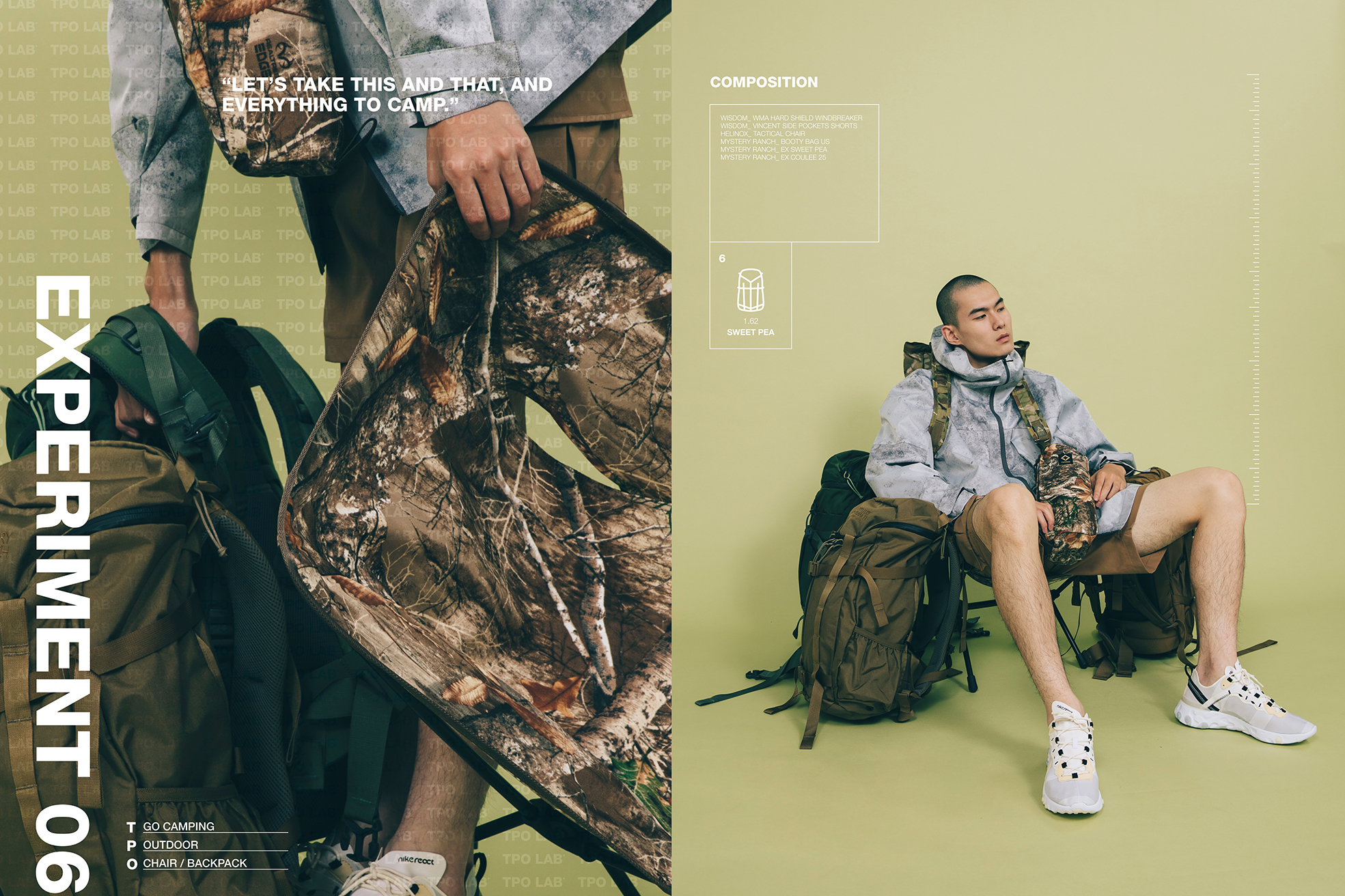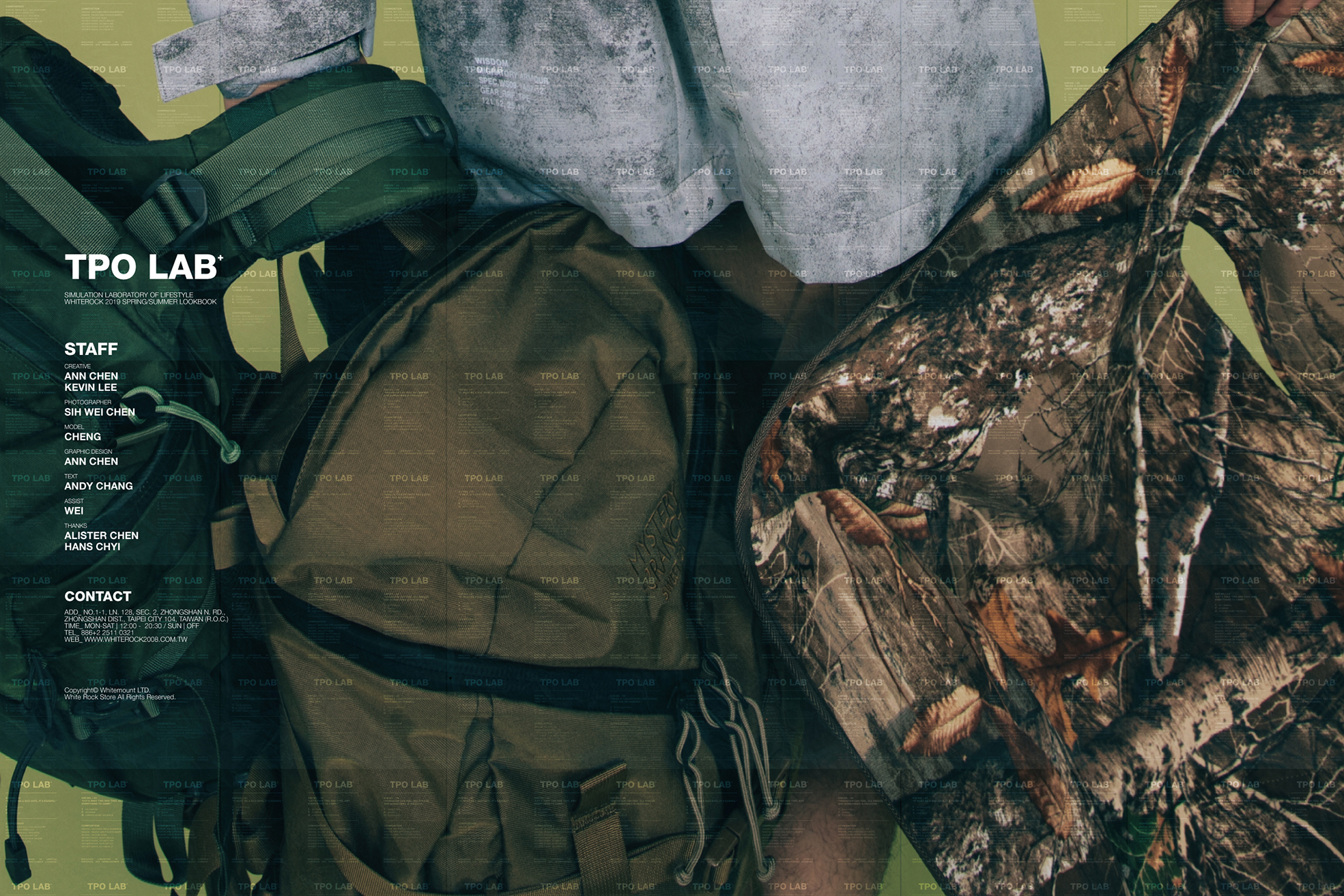 /
STAFF
CREATIVE_ ANN CHEN / KEVIN LEE
PHOTOGRAPHER_ SIH WEI CHEN
MODEL_ CHENG
GRAPHIC DESIGN_ ANN CHEN
TEXT_ ANDY CHANG
ASSIST_ WEI
THANKS_ ALISTER CHEN / HANS CHYI
⠀⠀⠀⠀⠀⠀⠀⠀⠀⠀⠀⠀
Copyright© Whitemount LTD.
White Rock Store All Rights Reserved.