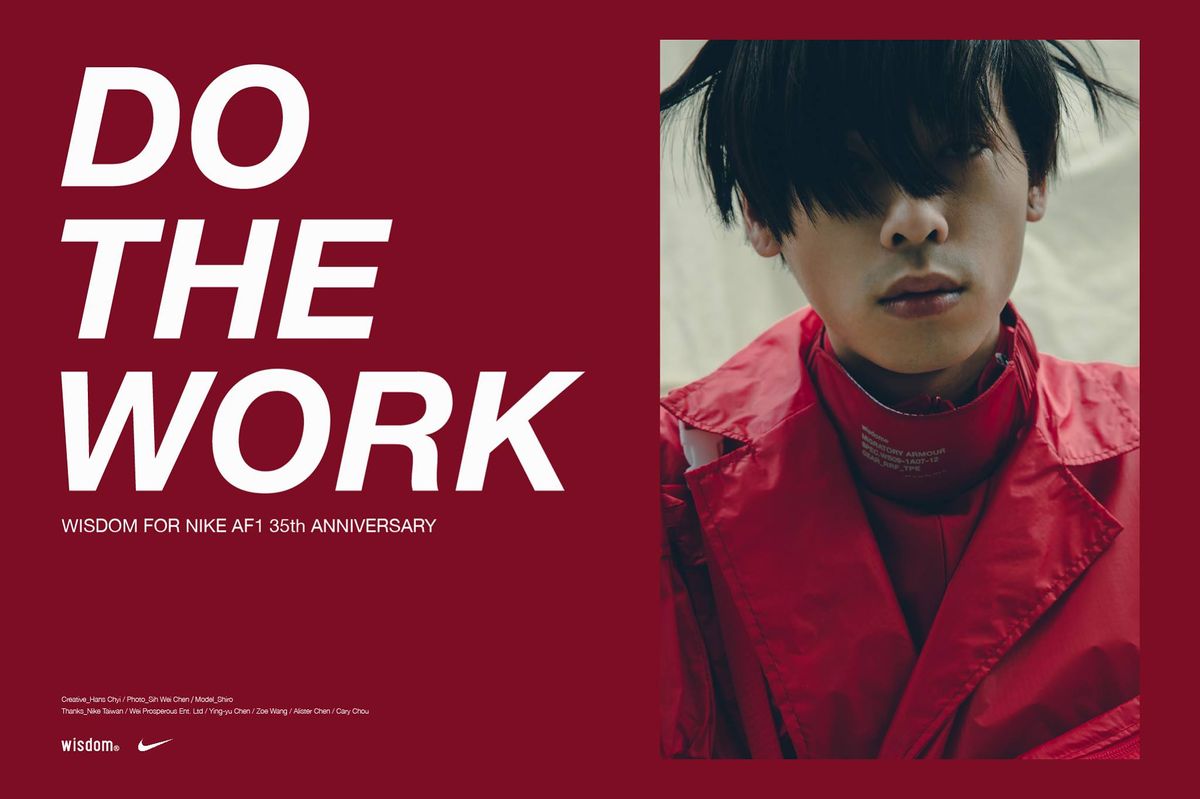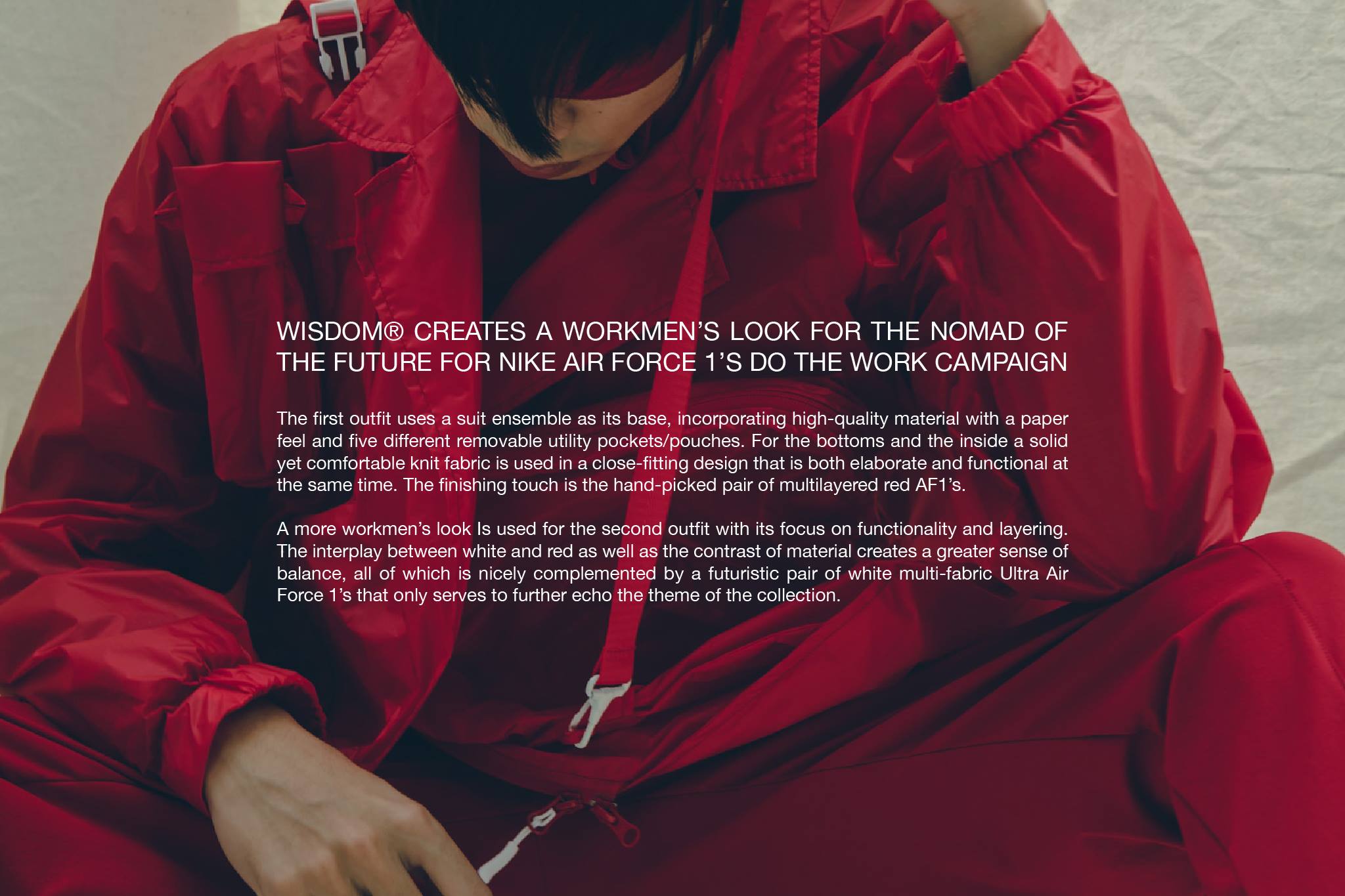 WISDOM FOR NIKE AIR FORCE 1 35th ANNIVERSARY _ wisdom®
以DO THE WORK為主題為NIKE AIR FORCE 1打造出專屬未來旅人的工裝樣貌。
第一套外搭以西裝為基底,材質選用特殊紙質手感的面料搭載5組可拆式工服口袋/包款,內搭與下身則挑選了扎實舒適的針織面料來製作,在合身俐落的剪裁中呈現出多工與豐富裝載機能的設計,並在鞋款上iD了不同色階漸層的紅色AF1來搭配。
第二套則更以工作裝束的功能性透過款式多層次的堆疊出視覺感,以紅白相間與差異化材質的手法讓整體感更加平衡與出色,也因此選用了充滿未來感以及同樣在材質上大異其趣的白色ULTRA AF1來呼應主題。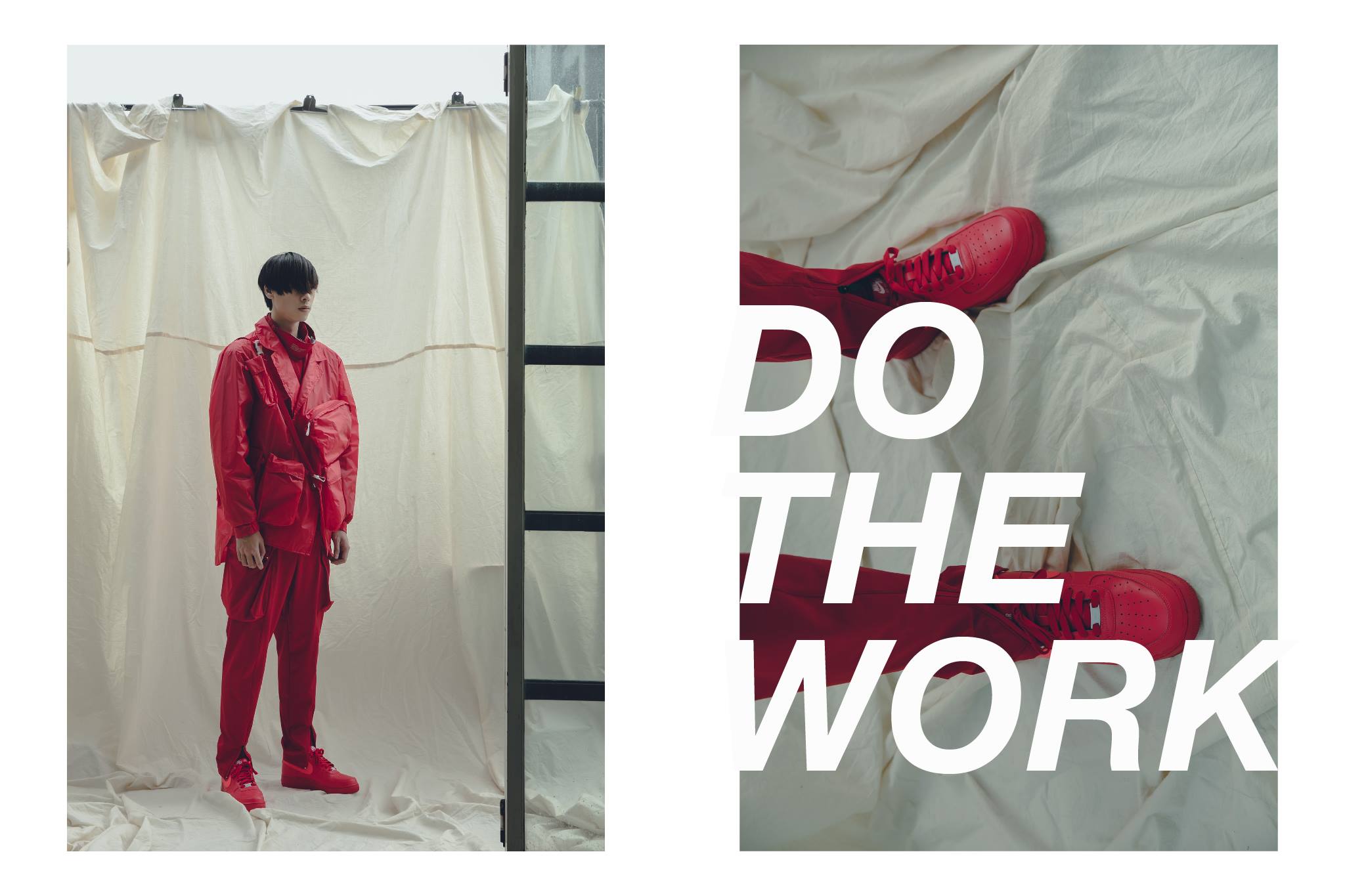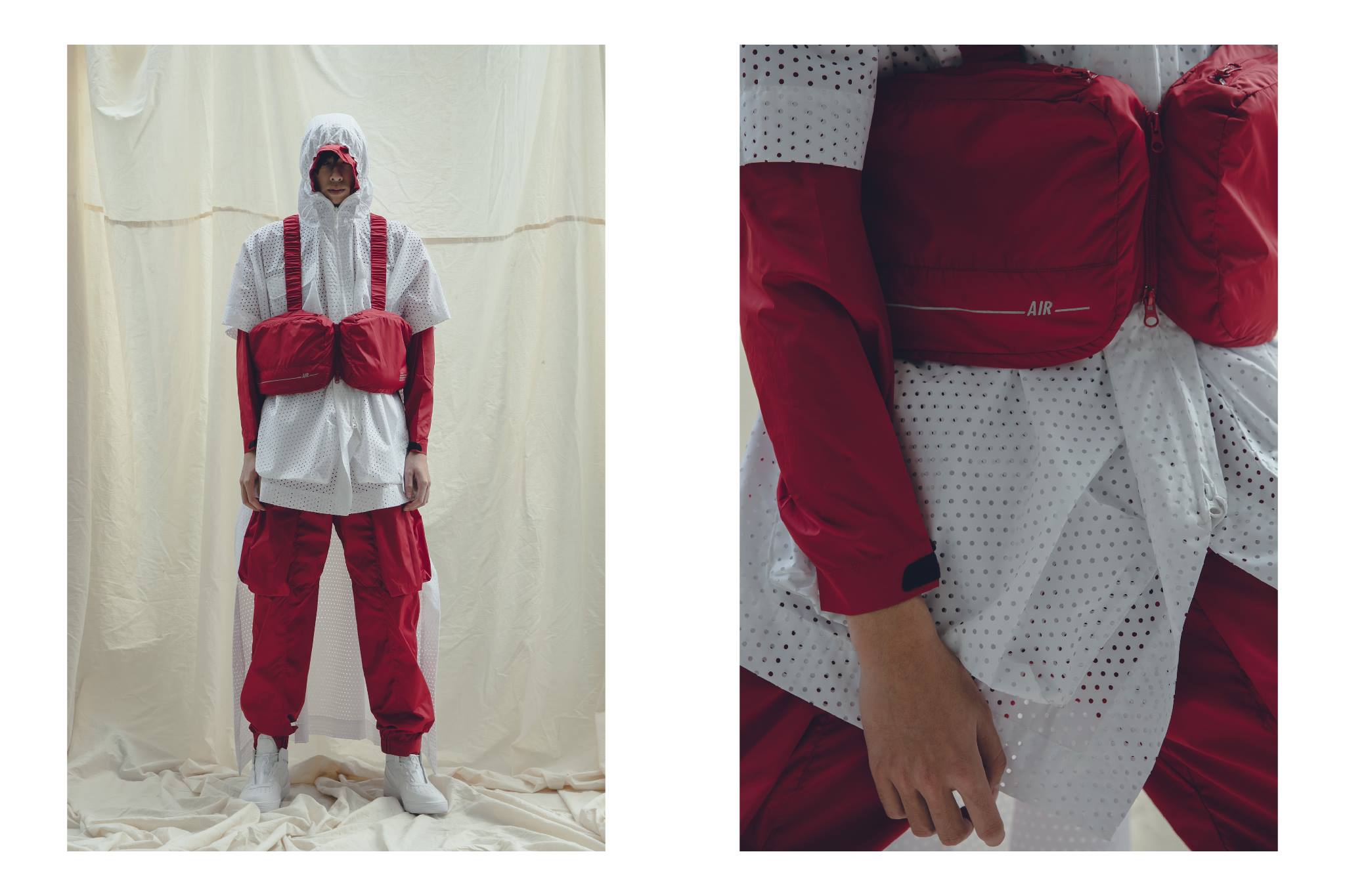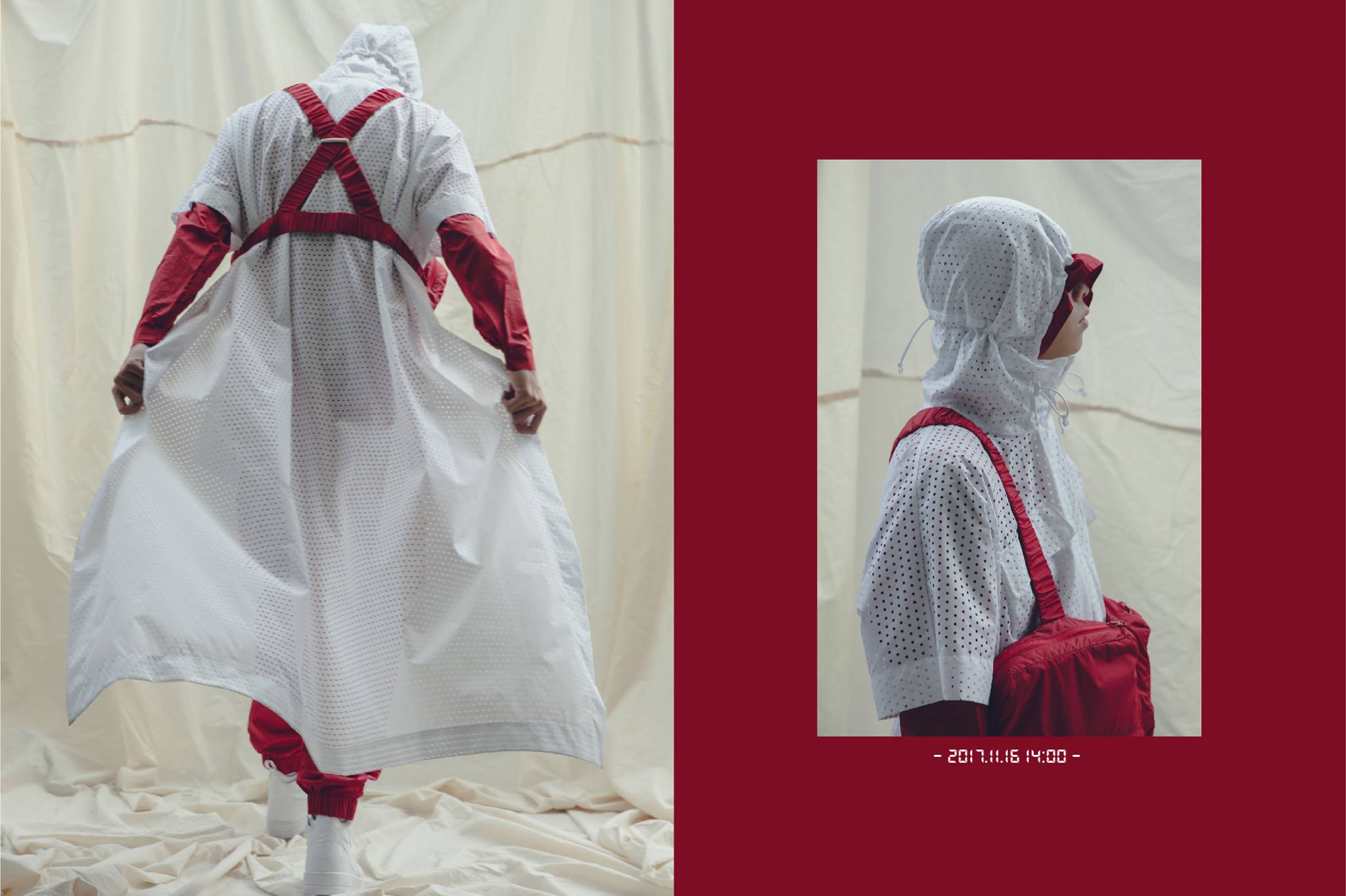 _ Wisdom® Creates a Workmen's Look for the Nomad of the Future for Nike Air Force 1's Do The Work Campaign.
The first outfit uses a suit ensemble as its base, incorporating high-quality material with a paper feel and five different removable utility pockets/pouches. For the bottoms and the inside a solid yet comfortable knit fabric is used in a close-fitting design that is both elaborate and functional at the same time. The finishing touch is the hand-picked pair of multilayered red AF1's.
A more workmen's look Is used for the second outfit with its focus on functionality and layering. The interplay between white and red as well as the contrast of material creates a greater sense of balance, all of which is nicely complemented by a futuristic pair of white multi-fabric Ultra Air Force 1's that only serves to further echo the theme of the collection.
_
creative_Hans Chyi
photo_ 陳思維 (Sih Wei Chen) @ 這光影像
model_Shiro 張祐誠 (張塏岳)
thanks_Nike Taiwan / Wei Prosperous ent.Ltd / Ying-Yu Chen / Zoe Wang / Alister Chen / Cary Chou
_
#wisdom2009 #niketw #airforce1 #af1 #dothework #shiro #sihweichen #這光